TAKE CONTROL.
🤰🏾

BE INFORMED!

👩🏻‍⚕️
What now, Dads? Get the info from New Dad's Manual


Advice from Pregnancy, Birth, Baby
Learn all about it (better now, than later). from Australian Breastfeeding Association

Learn about Breastfeeding and bottle feeding from RaisingChildren.net.au
🐔

Connecting with your Baby 🥚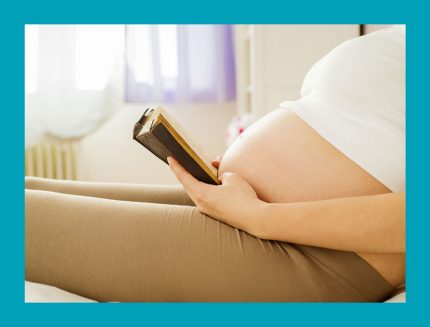 Read to your bump every day
It might feel silly at first, but your baby can hear in the third trimester and can recognise voices, words and sounds after birth.  It doesn't matter what you read, just use expression and do it regularly.
Babies in the uterus will turn their head to the sound of your voice!
Your baby won't judge you if you can't sing like Katy Perry, and you can share your favourite tunes with your little one.
You may even find that after birth your baby may recognise the song!  He or she will love you even if you can't hit that high note. But for the record, the lower notes are easier to hear from within the uterus, which may be just as well!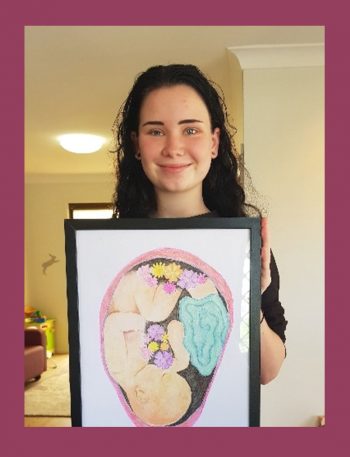 As your belly grows, you will see and feel his or her feet push out.  Your beautiful baby is stretching and strengthening.  Catch those feet!  Poke an elbow!  This can be a fun game of hide and seek with your baby, stimulating your baby's brain through touch.
Create your Birth Space
Make it warm, dark, private, safe, quiet.
Make it yours.
Warm
A warm shower or bath may help you to relax.
Create a 'nesting' area with cushions and pillows.
Dark
Turn the lights off and allow your mind to go within yourself as you labour.
Battery candles can create a relaxing atmosphere.
Private
Talk to your support people about keeping your space safe from unexpected visitors or enquiring phone calls.
Safe
Choose up to three support people you trust and are comfortable with.
Quiet
Turn off mobile phones and limit unnecessary talking in labour.
Calm music may protect you from outside.
The hospital
and your birth
Always call before arrival so that we can get your chart and arrange a room.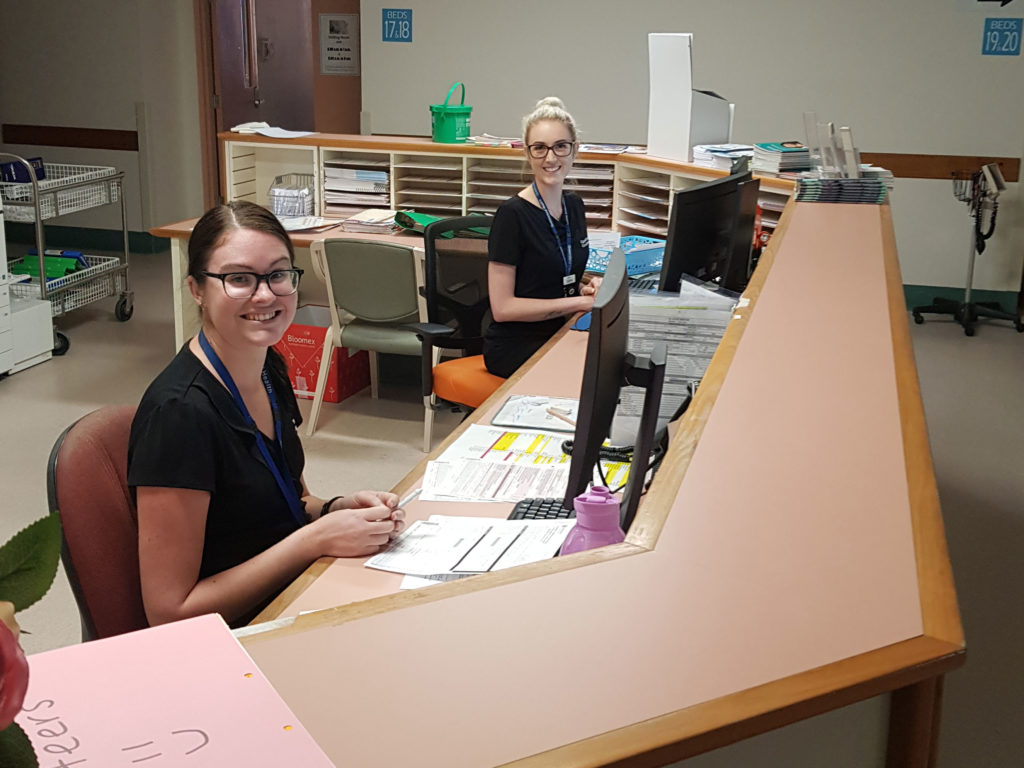 Any issues or concerns including bleeding and pain before 20 weeks:
General Practitioner or Emergency Department
Call 13 HEALTH
Any issues or concerns including pain or bleeding from 20 weeks to 36 weeks:
Phone birth suite 5433 8670
General, non-urgent questions – ask at antenatal appointment, see GP or 13HEALTH
Other reasons to call birth suite:
Your waters break
Abdominal pain
Labour at full term (37 weeks or greater) when contractions become too painful to cope with at home
Vaginal bleeding occurs
Baby is not moving as much as normal
You are worried about yourself or your baby.
You have a headache that is not relieved by paracetamol and may feel unwell – this may be preeclampsia
You have unusually itchy hands and feet which may be a sign of cholestasis in pregnancy
Paperwork
Medicare card
Pregnancy hand held record (if you have chosen to carry it)
Birth plan or preferences – optional
General
Music – Bluetooth speakers available in birth suite
Camera
Phone
Eye mask/ear plugs (optional)
Nutritious snacks and drinks
For Mum
Loose, comfortable clothes for labour and ward
Button up top if breastfeeding
Supportive bras – maternity or wire free
Slippers and thongs
Socks and closed in shoes
Pack of cheap undies
Maternity pads – 4 packets
Breast pads
Toiletries
Toothbrush and toothpaste
Brush/hairbands
Lip balm
Shower gear
For Support person
Phone
Closed in shoes – in the case of an emergency cesarean you cannot go to theatre in open shoes
Snacks and drinks
For Baby
4 'onesies' long sleeve
4 singlets
Wipes
Nappies
Wraps – optional
Baby car seat installed in car
After the birth of your baby you will be transferred to the Maternity Ward, unless you choose an early discharge from birth suite following an uncomplicated birth.
While on the ward you will be supported by a team of health professionals including midwives, obstetricians, paediatricians and a social worker.
Before discharge home, you will likely have the following:
A bath demonstration
An opportunity to discuss and commence contraception
Supportive assistance with breastfeeding
Bottle making demonstration if needed
Extensive education on what to expect with your body and baby
You will be offered Hepatitis B immunisation and Vitamin K injection for baby
Healthy hearing test for baby, or an appointment to have test after discharge home
Arrangement for a home visit after discharge by a hospital midwife
Assistance with caring for your newborn and learning the 'cues' for feeding and sleeping.
Learn all about it (better now, than later). from Australian Breastfeeding Association
Learn about Breastfeeding and bottle feeding from RaisingChildren.net.au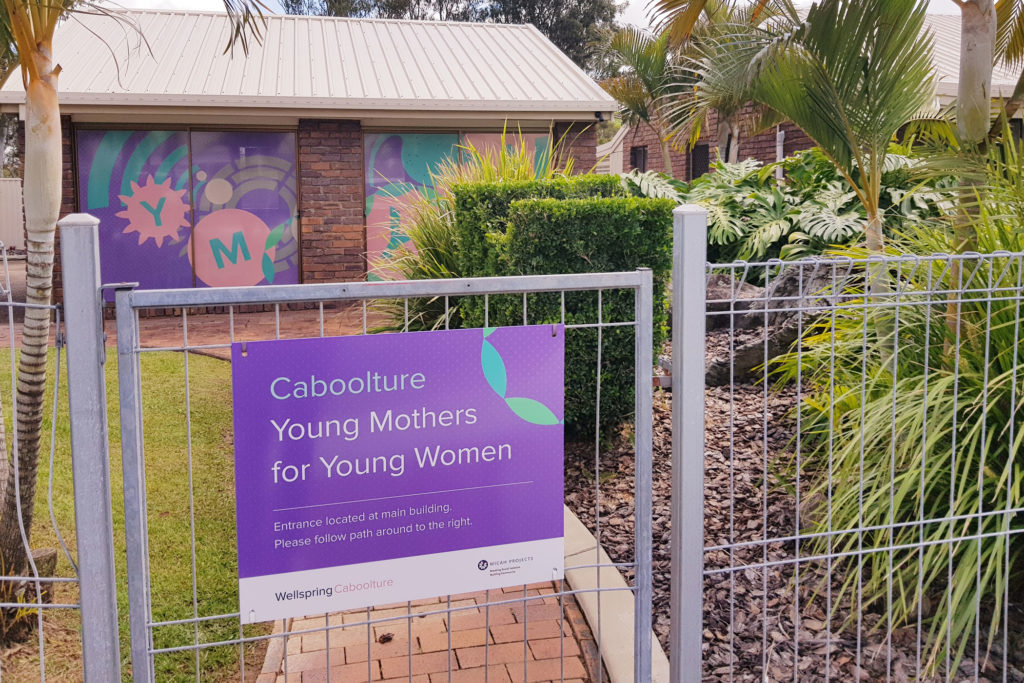 Caboolture Young Mothers for Young Women
A supportive environment of young mothers under 21 years of age in Caboolture

Social support and midwife available.
Group alternates between baby/pregnant group (less than one year) and toddler group (over one)
Lunch provided
📅
Wednesdays during school terms
⏰
10am – 12pm
🏥
Caboolture YMYW
Corner of Morayfield Road and Oaklands Drive
📱  Phone 5294 9600 to enquire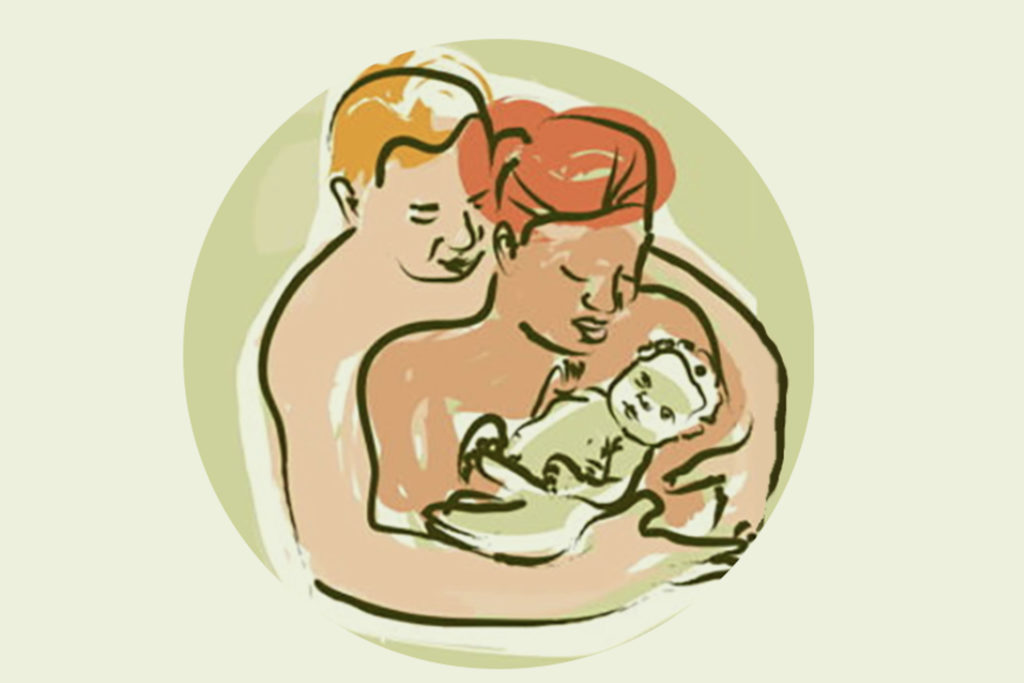 Peer support for pregnant and parenting women of all ages who are experiencing mental health challenges
🌐 See peachtree.org.au for timetable